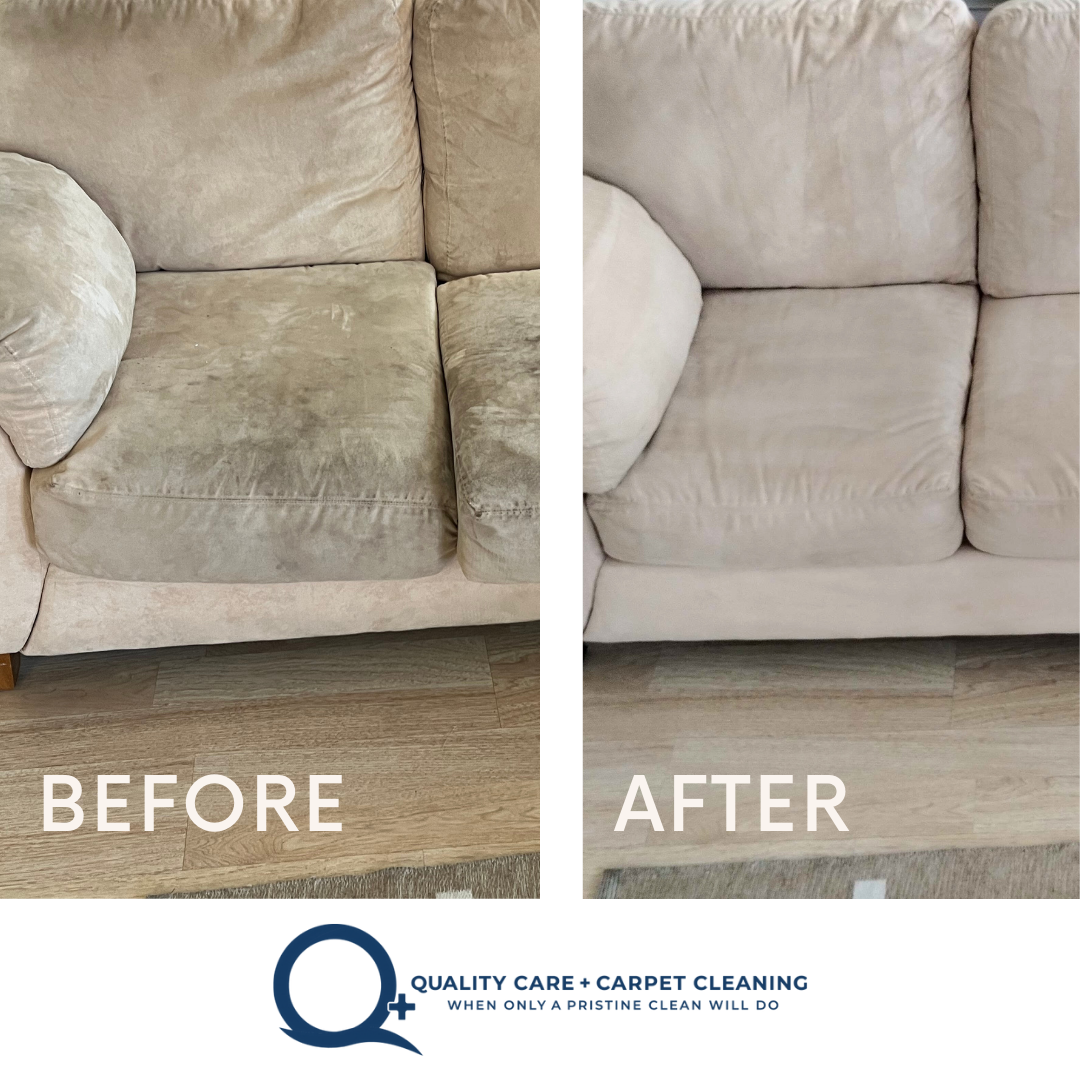 Years of kids playing in the living room, dinner parties with your neighbors, and pawprints tracked across the couch take a toll on a home. While keeping up with the Joneses may be a cliché, the pressure of maintaining a beautiful home in Pinellas County is very real. Choose Quality Care Plus for professional upholstery and leather cleaning services to maintain the beauty of your home.

Expert Upholstery and Leather Cleaning Will Make Your Furniture Look Brand New
There's a clear, cost-effective alternative to buying new furniture when surfaces begin to stain and fade. Quality Care Plus Carpet & Upholstery Cleaning will make your upholstery and leather furniture look brand. We use new through in-depth techniques and top-quality equipment. Deep stains, faded materials, and discoloration don't stand a chance at the effective, all-natural process we follow.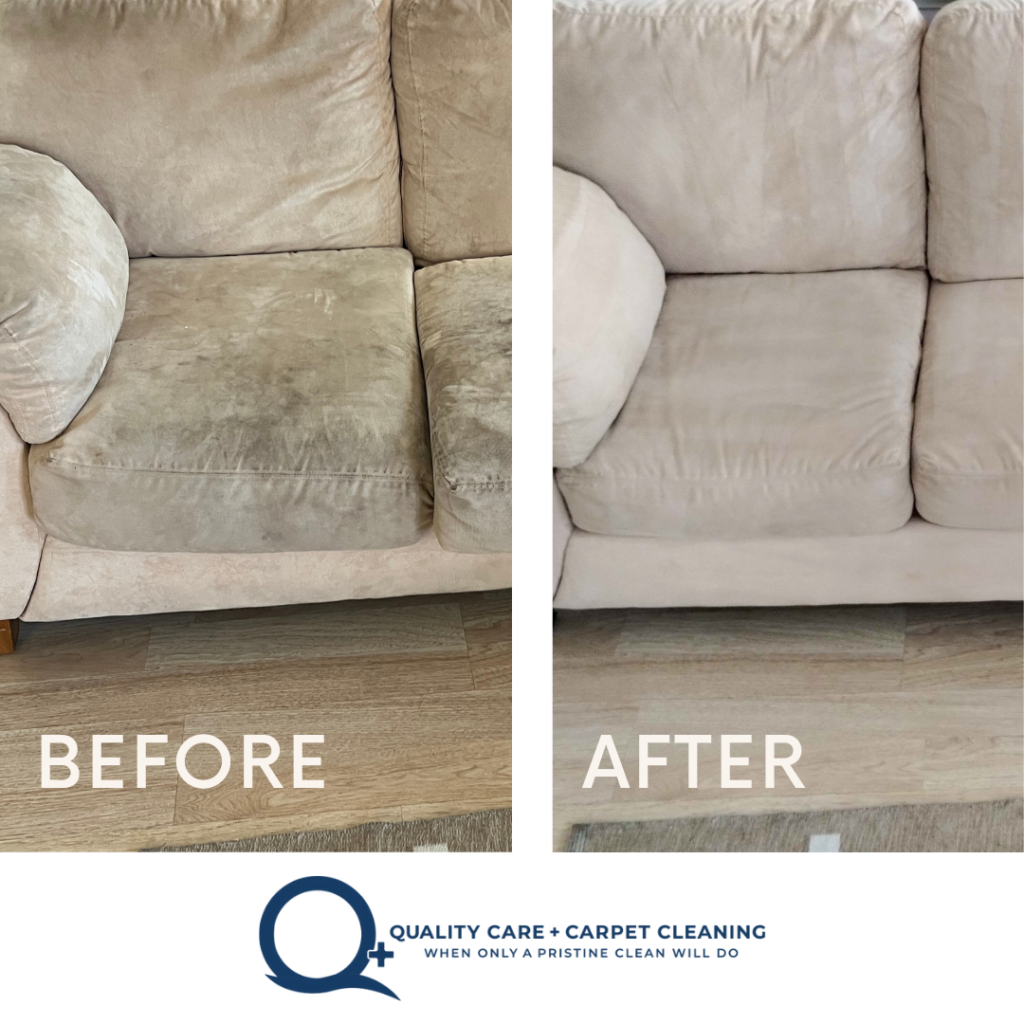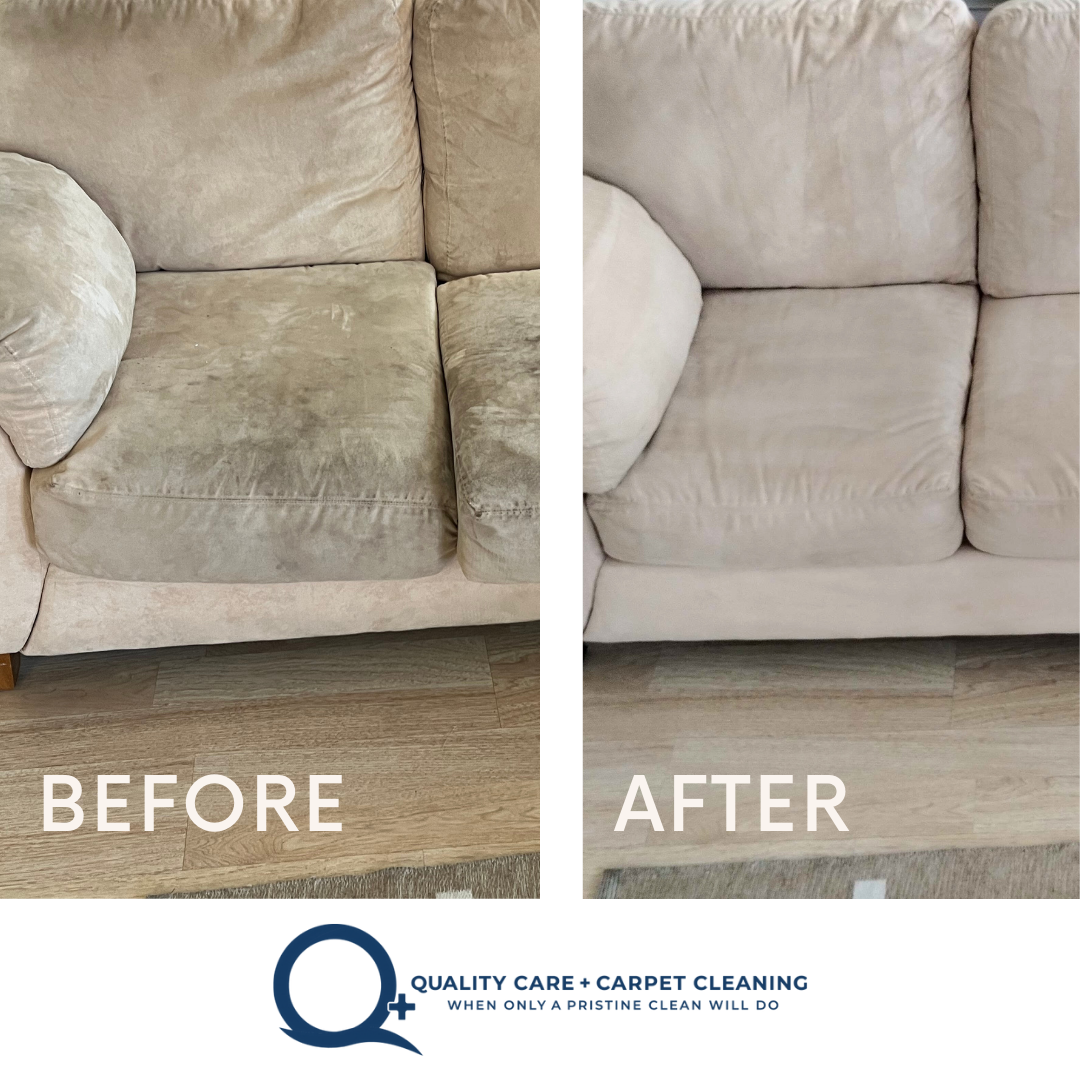 Cleaning Techniques Proven to Revive Upholstery
Dirty upholstery is an eyesore that can kill your confidence, and there's no amount of scrubbing or soapy water to rectify stained couches and chaise lounges.
It's Crucial to Use the Right Chemicals
Every fabric is different, which means every piece of furniture demands a personalized cleaning process. Our team of experts hand-select the all-natural cleaning solution and equipment used to clean your family's furniture.
Restore the Appearance and Breathability of Your Living Space
The industrial-strength equipment we use is the most effective way to remove dust, dirt and contaminants from your decor that often irritate asthma and allergies.
What to Expect From a Professional Leather Cleaning
Work with a team of professionals with 20+ years of experience that you and your family can trust to get the job done.
Fast, effective results using products that won't damage the appearance or make-up of the furniture
Prolong the lifespan of your leather decor through curated chemical treatments and top-quality techniques
Illuminating Your Living Space Starts With Us
There's simply no room for error when choosing an expert to clean your valuable furniture. Work with a team of trusted professionals who've serviced Pinellas County families and surrounding Florida towns since 1998. Get your free quote today.