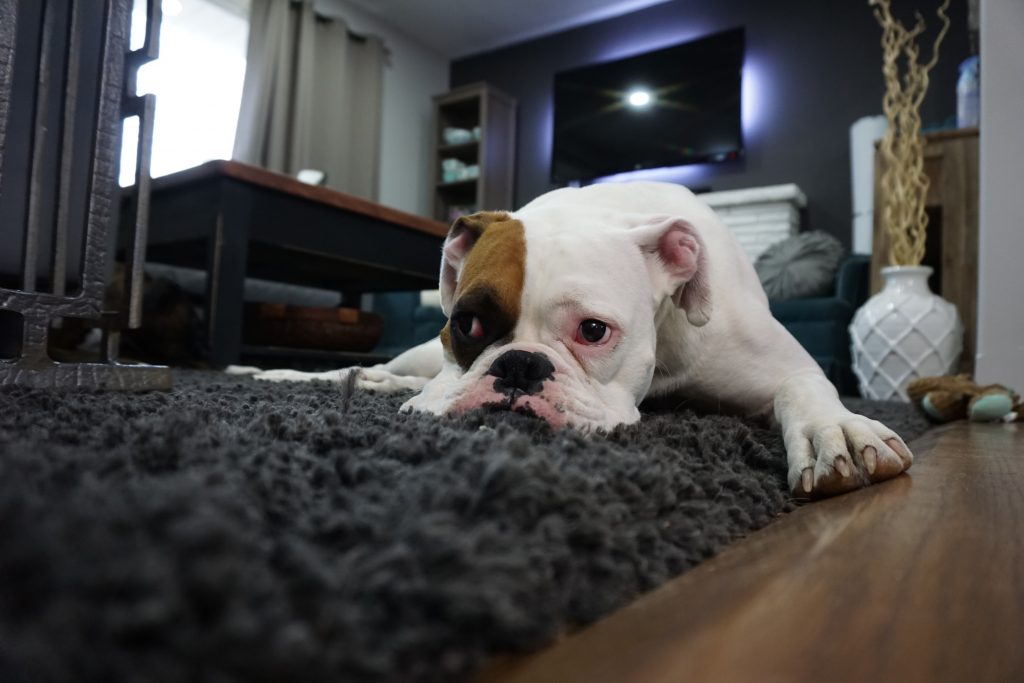 A little spot by your precious pup on a gorgeous Oriental rug can ruin anyone's day. Oriental rugs and plush carpets are notorious squat spots for pups (and kitties and kiddies). Thanks to advances in Oriental rug cleaning products and unparalleled techniques, Quality Care Plus Carpet & Upholstery Cleaning can restore your tarnished rug.

You can't trust just anyone to clean your delicate rugs and carpets. Work with the Pinellas Country carpet cleaning experts with the five-star reputation. The secret's out! That's us.
Remove Pet Urine Stains With Advanced Cleaning Techniques
Pristine results aren't an accident. Our team follows precise scientific processes to make your Oriental rug like new. We treat your precious investment with care and precision through every step of the process.

The pre-wash inspection is completed with a Xenon light to detect all soiled areas that require extra care.
A delicate color and dye test allows us to create a cleaning strategy based on the Oriental rug's fragility and past treatment.
We vacuum and dust your Oriental rug to remove pet dander, grit and dirt before moving forward with the cleaning.
Spot treatment and urine decontamination are vital to restoring delicate rug fibers. Our thorough process removes toxins, odors and stains.
The deep clean and conditioning step is when results really begin to show. We fully submerge the Oriental rug in mild cleaning solutions and cold water before brushing with a horsehair brush.
We select a drying process specific to the needs of your rug. The process restores appearance, texture and smell. The rug goes through one final inspection before heading back to your home.
Ravishing Results Your Oriental Rugs Deserve
Quality Care Plus Carpet & Upholstery Cleaning views Oriental rugs as works of art. Pet urine, soil buildup and foot traffic are no match for our advanced cleaning techniques.

Cleaning pet stains is an advanced type of area rug cleaning very few companies can perform. Whether you live in an oceanfront condo or a single family suburban home, don't let dirty rugs and carpets distract from your decor.

Yes, even pet owners can maintain a clean home!
A Pristine Clean You Can't Find Anywhere Else
Find out why so many of your Palm Harbor and Pinellas County neighbors trust Quality Care Plus Carpet & Upholstery Cleaning with their valuable area rugs. We work around your busy family schedule to deliver unrivaled rug cleaning results.

Ready to say goodbye to unwanted pet urine stains and odors on your Oriental rug? We're here to help. Chat with our pet stain pros to get started today.