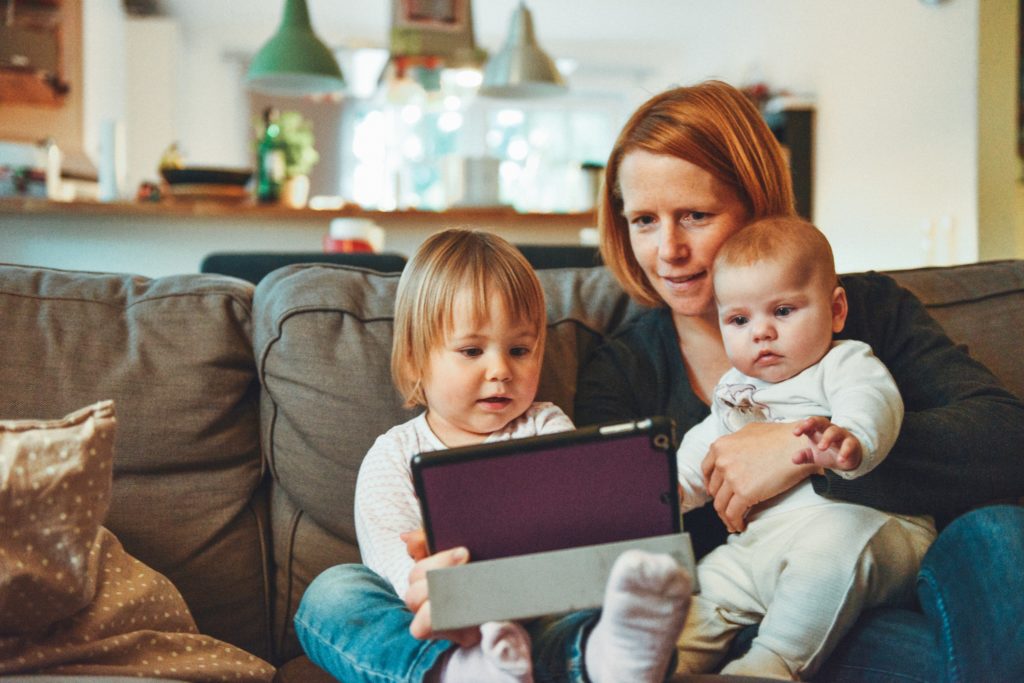 The minute you decide to have children is around the same time your expensive furniture begins to collect stains and dirt. The good news is that chocolate milk or orange soda stain doesn't have to be permanent. Take a look at our favorite affordable upholstery cleaning tips to refresh your furnishings in no time.
Every parent knows the feeling. When the pup squats on the woven rug or Junior throws his spaghetti on the couch, all you can think about is the hit to your wallet. You're in luck. We have some expert suggestions for low (or NO) cost methods to take care of that eyesore of a stain.
3 Tried and True DIY Upholstery Cleaning Methods
Before you do anything, check the cleaning codes on the tag of the stained upholstery — S, W, SW or X.
S: Use a solvent-based cleaning solution

W: A water-based solution will get the job done

SW: Solvent or water will do

X: Vacuum only
Tip #1 Start With Steam
Before you soak the stain with soap and water, loosen the stain particles with steam. The easiest way to do this is by using the steam function on your iron.
Steaming the spot will make the upholstery more responsive to your cleaning treatment. Because steam is water-based, only follow this step if the fabric code is W or SW.
Tip #2 Simple At-Home Formula for Food and Beverage Stains
Warm or cold water, a tablespoon of clear dish liquid and a clean cloth. It can really be that simple. As long as the stain doesn't have cream in it, use warm water. If the spill is chocolate milk or last night's curry, stick with cold water so the dairy proteins don't curdle.
Pretreat cream stains with liquid detergent for at least 30 minutes. Then, scrub the stain starting on the edges and working toward the center. If the stain is sans-dairy, follow the same method but with warm water and clear dish soap.
Tip #3 Get Scientific When Treating Oil and Grease Stains
The first thing you need to do is to try your best to absorb the spill. Sprinkle baking soda or corn starch on the spot and cover with plastic wrap. In this case, patience is your best friend. Take your mind off of that potentially expensive spill and let the powder sit for at least 30 minutes.
Vacuum the powder off of your upholstery then use rubbing alcohol to treat the stain. Blot until the solvent dissolves.
Affordable Expert Upholstery Cleaning is Your Best Bet
If that tough stain just doesn't budge, it's time to call a professional. The Quality Care Plus team has restored stained furniture to its original flawless state since 1998. We use top-quality industrial equipment and all-natural cleaning solutions to remedy even the toughest stain.
Another bonus of working with our team? Our professional upholstery cleaning services don't break the bank. Give us a call today and we'll work our magic on that stain. In the meantime, watch for expert DIY advice for keeping your home gorgeous.