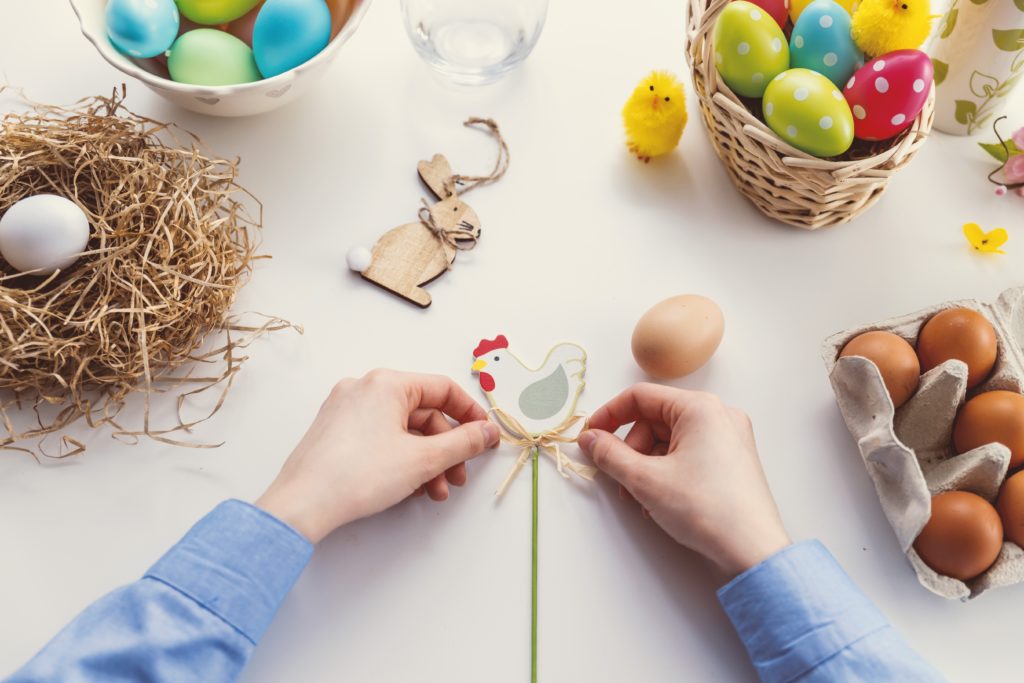 Easter and Passover celebrations are about opening your home to loved ones in honor of events bigger than all of us. On a much more playful note, these holidays are the perfect excuse to pull out the pastels and embrace springtime.
Every great party is the precursor to hours of exhausting cleanup. We're all about going above and beyond for the sake of a theme, but you can't neglect the mess that's sure to come. Thanks to the Quality Care Plus team's advanced cleaning techniques and tips, it's easier than ever to throw a holiday party without the stress of a mess.
Festive Tablescapes Add a Fresh Perspective
Now's the time to trim bright lilies and peonies from your sprawling garden. (Hey, supermarket bouquets work, too!) Use a combination of colorful flowers to create arrangements for your dining tables. One large arrangement in the center is just as fun as four-to-five minis placed randomly around place settings.
Place a single flower across each place setting to go all out with fresh florals. Tie into the bright colors with small porcelain or glass bowls of painted eggs and pretty candies. Speaking of painted eggs…it's tricky to remove dye stains from clothes, carpet and upholstery. Here's how to do it:
Pat the stain with a paper towel to absorb as much of the dye as you can. For clothing, flush the area with cold water. Treat the stain with heavy-duty stain remover or laundry detergent and warm water. Massage the product into the fabric with your fingers.
For carpet and upholstery, mix clear dish liquid with some warm water. Blot the stain with a dry towel from the outside edges moving toward the center. Next, use a clean towel and fresh water to remove the soap from the surface.
Outdoor Decor Sets the Tone from the Start
Add an Easter/Passover splash to your yard and walkway for the day — with a Florida twist, of course. Instead of going above and beyond with symbols of the special occasion, mix things up with pink flamingo yard stakes.
Tie balloons to your mailbox or on either side of the walkway to let guests know where to find the party. Pro tip: paint the balloons with your kiddos so they resemble Easter eggs.
Trick Junior and his friends into thinking the Easter bunny stopped by! Use a pawprint stencil and chalk to line your walkway with bunny footprints. The kids will beam with excitement before they even enter the party.
Save Yourself the Stress and Leave Us With the Mess
You know what a party means? Foot traffic. Even the adults will track mud from the backyard festivities through your living area. Use our DIY tips above to treat your carpets and upholstery, but contact the Quality Care Plus professionals when your house needs a little more TLC.
Al was amazing to work with!  His work is meticulous and transformational. He showed up when he said he would and didn't add any additional cost to the quote. I highly recommend.

– Joelle B., Google Review
Our discrete, all-natural cleaning processes provide the pristine clean your home needs. Take a look at our five-star Google reviews to find out what your neighbors have to say. Reach out to us here for a free consultation.