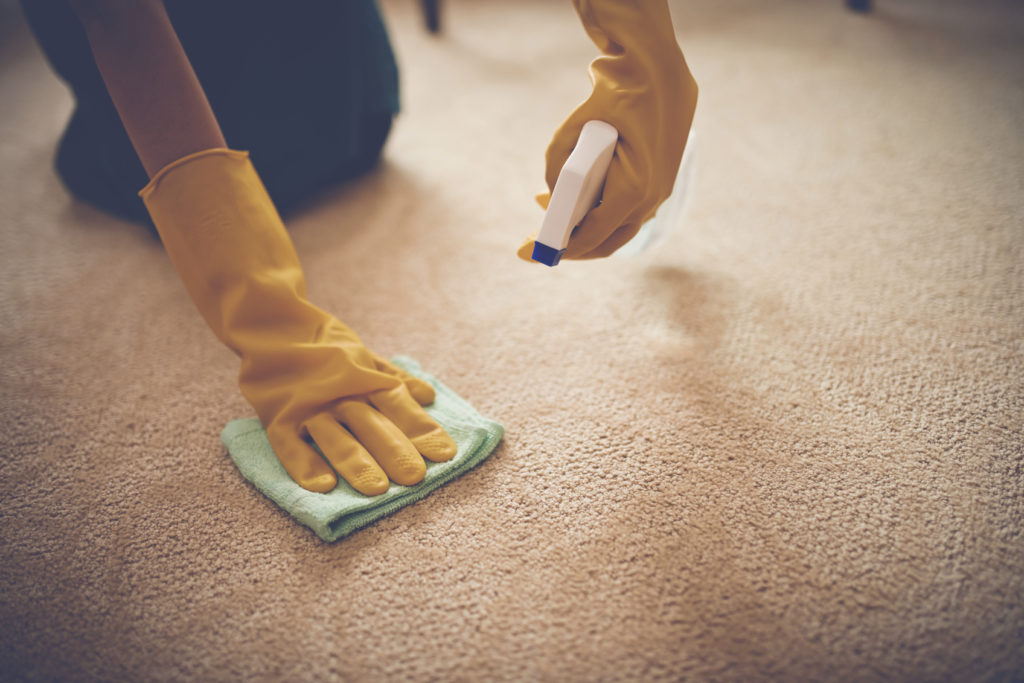 The last thing you want when Spot squats on your rug is to reach into your savings account to remedy the mess. After one or two failed attempts to remove the stain, you'll probably start to explore your options. Ever heard the saying, "Cheap work isn't good and good work isn't cheap"? Yeah, that doesn't have to apply to your carpet cleaning.
Good news! You have options. Take a look at three carpet cleaning choices that fit every budget.
Splurge and Buy Your Own Cleaning Equipment
Unfortunately, most rug, carpet and upholstery stains won't come out with simple soap and water. There are plenty of options on the market for at-home cleaning equipment. We hate to break it to you, but that $400 piece of machinery simply doesn't compare to your local professional's $4,000 industrial equipment.
Spending your money on a bulky carpet cleaning machine costs you way more time and money than your other two options. Unless you really know your way around this piece of machinery and are passionate about carpet cleaning, this likely isn't the option for you.
The First Line of Defense is to Hire a Professional
Your easiest and most affordable option will always be to seek the services of a Pinellas County carpet cleaning professional. There's something to be said for the peace of mind that comes from an expert who gets the job done right.
The variety of all-natural cleaning products and industrial equipment we use is too expensive for any homeowner to purchase. Besides, you have no need for a big cleaning tool like ours on a daily basis.
Quality Care Plus provides the most affordable services and best results in the Tampa Bay area. But hey, don't take our word for it. Find out here why your neighbors give us five-star reviews on Google.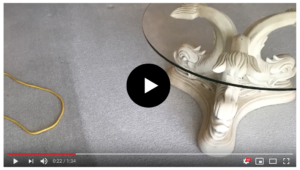 Rent Tools from Your Local Hardware Store
Big box retailers like Walmart and Home Depot allow you to rent carpet cleaning equipment and purchase cleaning solution. This will run you about $30 per day for the tools and $20 per bottle of cleaner (you'll need about three bottles for a 1,500 square-foot house).
The problem? Heavy duty cleaning equipment is heavy and difficult to use. If you live in a multi-story home or you aren't willing to put in an entire day of work, this isn't the solution for you.
Partner With Your Local Carpet Cleaning Pros
Quality Care Plus has offered pristine carpet, rug, upholstery and grout cleaning services to the Tampa Bay area for over three decades. We provide services that fit into your schedule and your budget.
Our team can't wait to hear about your experience. Leave us a review on Facebook to help others in your area solve their carpet stain problems.