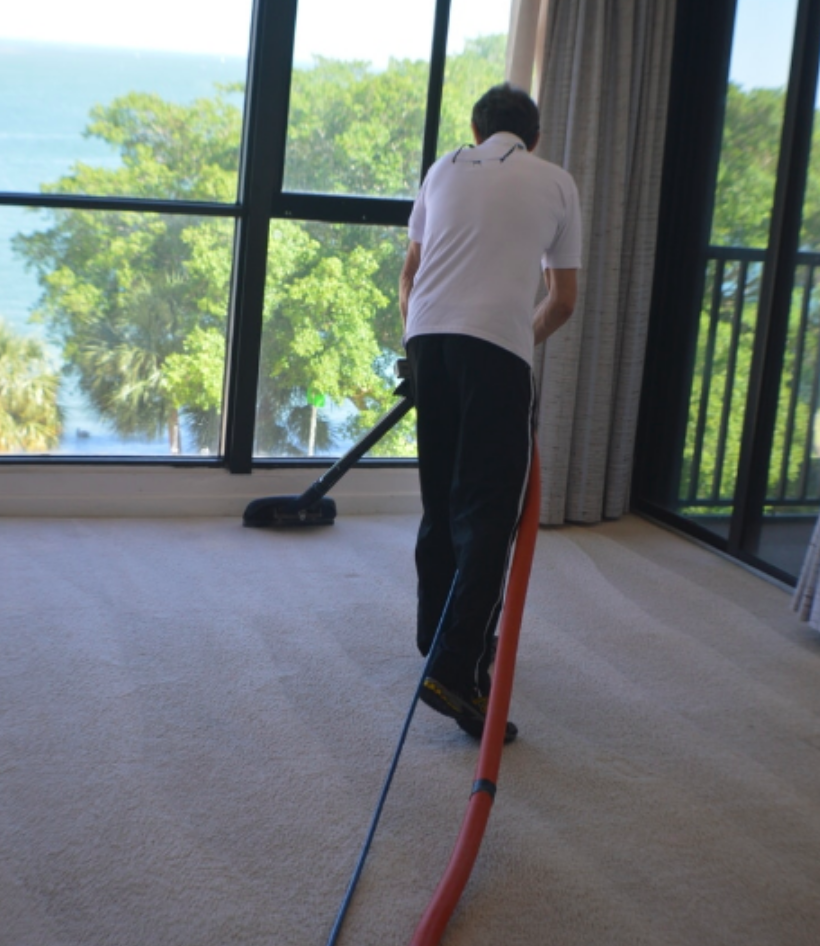 Quality Care Plus Carpet and Upholstery Cleaning opened in St. Pete over 20 years ago, with a mission to bring excellence, commitment and accountability to every cleaning job performed. And at the heart of every Quality Care Plus job is our owner, Alfio Dalli.

Over the years, the company's equipment and processes have evolved, of course. New technologies and new homeowner priorities have emerged. Green cleaning processes, family- and pet-safe materials and fast-drying techniques have become requirements for homeowners and businesses alike.

As technology and processes have changed, Quality Care's hallmark traditions have remained steadfast. On-site service for area rugs, the company's infamous "same day clean and dry" guarantee and every job performed with the owner on-site are traditions owner Alfio Dalli says aren't going away.

"When I started this business back in 1998, the first thing I learned was that one size does not fit all." Alfio says. "Every job is different and every client has unique needs and concerns, whether it's heavy traffic, accidental spills or pet stains. So my goal is always the same: treat every home as if it's my own."

At Quality Care, clear communication from the first contact is a top priority. This helps ensure speedy response, a thorough understanding of the homeowner's needs and accuracy in quoting.
"I always make sure to give each client an exact ETA because I know their time is valuable. Once I reach their home, I work to make the total experience as seamless and simple as possible, and to ensure every question they have is answered, and that every job is completed on time, on budget, at the highest level of expertise," Alfio says.
Top quality results is another of Alfio's trademarks and the reason for so many five-star reviews on Google and Angie's List.
"I want every carpet to look as close to brand new as possible, and I want every carpet to be dry and ready for day-to-day living in 2.5 hours or less," he says.
To meet these goals, Alfio and the Quality Care Plus team use only state-of-the-art equipment and a patient, exacting approach to every cleaning job.
"I like what Henry Ford said," Alfio explained, "Quality means doing it right when no one is looking."
Get a Free Quote Directly from Our Owner
If you have carpets, area rugs, oriental rugs, upholstery, leather or tile and grout that need a good, top quality cleaning, text or call our owner, Alfio Dalli, at 727-593-7878. Be sure to send pics or video, too! Alfio will answer you between jobs with a quote you can count on. If you'd rather reach Alfio on Facebook, that works, too.